Side-By-Side Comparison
Saber King® is proven to save on time and labor.
WATCH the side-by-side comparison to a competitor.
Save Labor. Improve Safety. Prep Faster.
Save labor, improve safety and maximize space utilization with the Saber King™ by Prince Castle. The first truly universal food prep system includes a multi-purpose chassis with easily interchangeable blade sets which can accommodate all of your cutting needs.
More efficient food prep = over
$600 of savings

per year.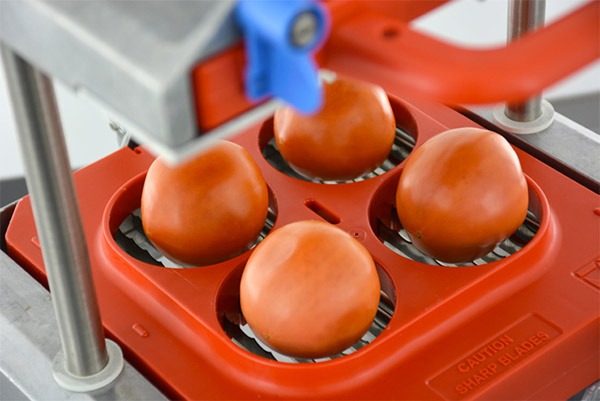 Slice 4 tomatoes at a time
Speed up food prep and save labor.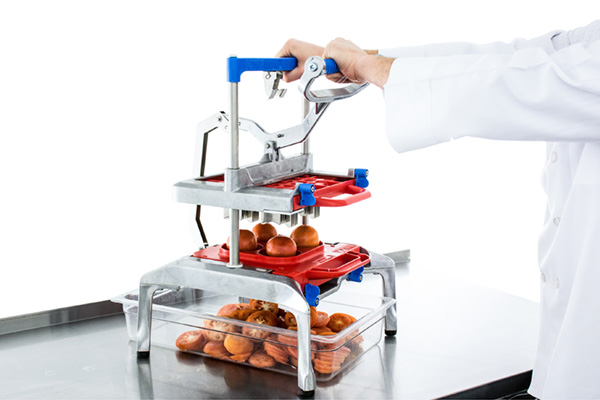 Prep on 1 piece of equipment
Replace all of your current slicers with one piece of equipment.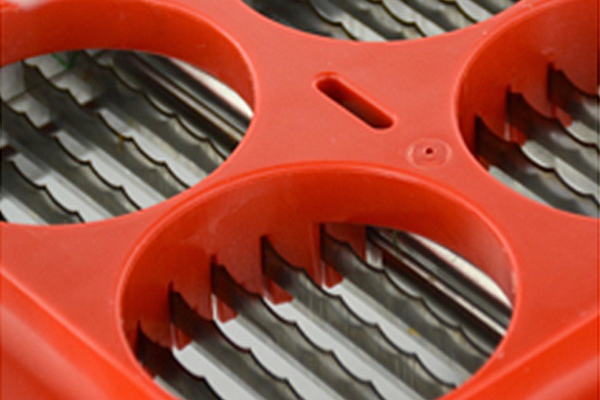 Faster and easier to clean
Easily cleaned blade cartridges improve safety and efficiency.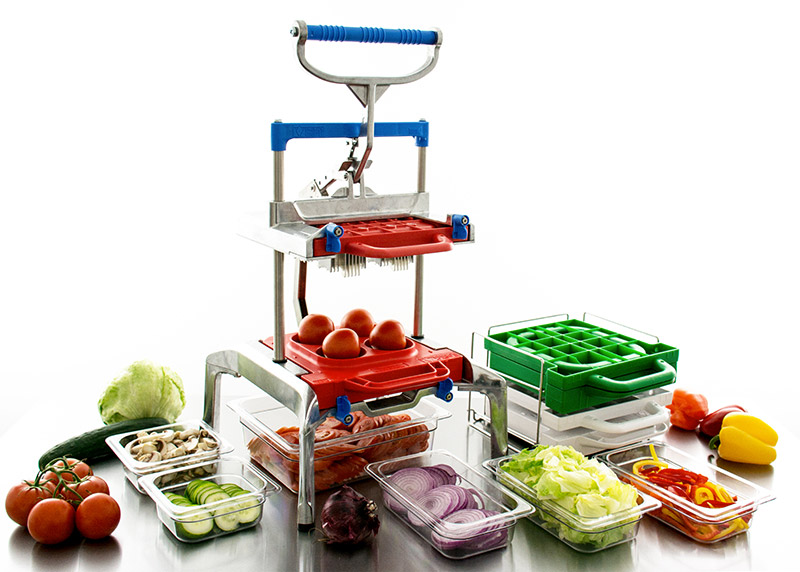 Interchangeable blades provide maximum versatility.
Saber King blade cartridges are easy to use and easy to change. The platform is expandable to keep up with your ever changing menu. The Saber King is designed to be efficient and easy to use to help save labor costs and keep your crew safe.
Blade covers keep you safer.
Patented blade covers help protect your crew from the cutting blades. The Saber King blade cartridges lower the risk of crew injury during use and during cleaning.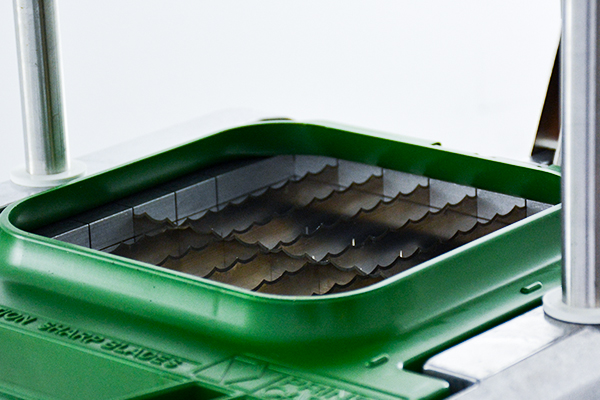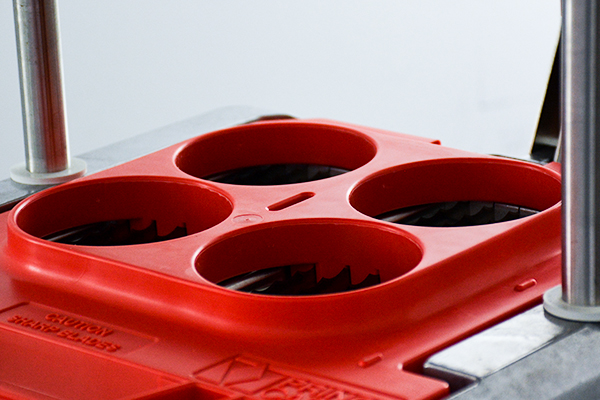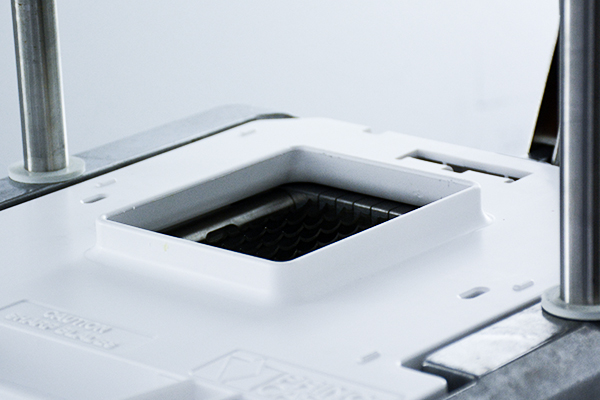 For more information on the Saber King, contact:
800-PCASTLE
(630) 462-8800